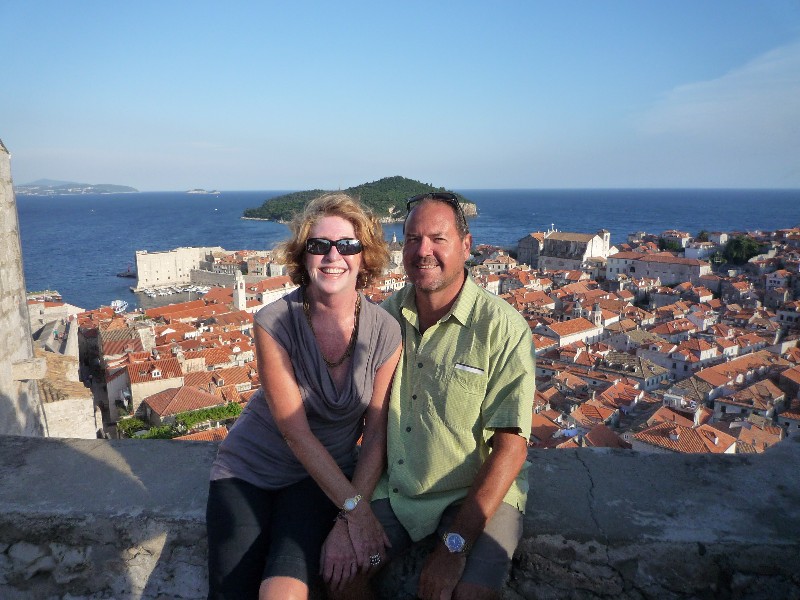 This site chronicles our three-and-a-half year adventure sailing Moonstruck from Florida to Turkey and back.
To go to any destination hit one of the links on the left. A map will open showing our travels for that year. You can click on the map for details of our major voyages, our experiences in each destination as well as photos and occasional videos.
To learn more about us or Moonstruck or to send us an email hit one the links at the bottom of any page.
POST SCRIPT
December 2009
We are now back in our home on Wollochet Bay in Gig Harbor, WA. after spending ten days in St. Lucia recovering from our last atlantic crossing, catching up on some rest and getting Moonstruck ready for some alone-time in the boat yard at Rodney Bay.
After a week of frantic Christmas shopping, family get-togethers, restocking our pantry and getting our two cats resettled; on this rainy last day of the year we have just found time to get caught up on emails and reflect on the past three and a half years of life aboard Moonstruck.
Looking back over our website, I'm staggered by the scope of what we have accomplished together; We visited four continents and made four major ocean voyages. We lived in Spain and Greece and Italy and Turkey. Along the way we absorbed different cultures; we made close friends; we learned the cuisines and wines of the Mediterranean and explored its beautiful cities, historical remains, mountains and beaches. We have truly broadened our horizons and learned a lot about ourselves along the way.
I firmly believe that when one door closes, another one opens. Alan and I have all kinds of ideas and plans and are excited to continue with the next chapter of our lives. There will be more travel (later), possibly a book in the works, lots of family time, lots and lots of painting, and yes; another boat eventually, although nothing could ever replace Moonstruck in our hearts.
Thank you everyone for following along with us on our journey. It has been a privilege to share it with you and to have you vicariously on-board with us. We have enjoyed the emails many of you have sent and try to answer every one.
Finally one big thing we have learned above all else; live in the moment and enjoy all that is beautiful in that singular moment for it will never return (well maybe not the rolly moments in the middle of the Atlantic).
Alan and I wish you all good health, love, and peace.
Fair winds, Joan and Alan